Ho Ho Ho! The Christmas days are gone – and Amber comes!
To you – and she cums also while playing with her pussy at the toilet!
She has to pee very urgently! Fast she takes off her clothes and let her
golden nectar flow out of her hot pussy! That makes her so horny that
she cannot withstand and has to touch her pussy. She is soo horny!
But there is one thing which she likes even more – To pee into your
open mouth!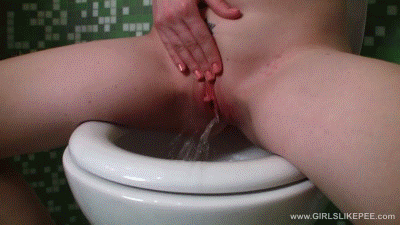 Open your mouth wide – and drink everything – Exclusive at: GirlsLikePee.com